MAXIMATOR France, specialists in high-pressure engineering, markets components, designs and manufactures custom systems, and offers services in the field of pressure equipment.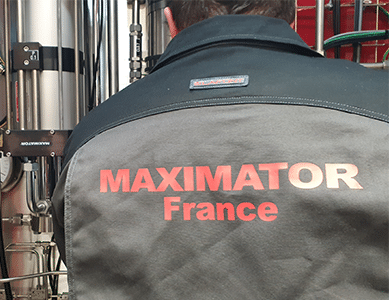 Our teams are at your disposal to provide you with high-pressure valves, tubes and fittings, all gas boosters, hydro pneumatic pumps, gas compressors, as well as high-pressure equipment and accessories.
Our services
We provide installation, starting-up, maintenance and training operations on our equipment.
We also offer services such as pressure tests, equipment rental, and the production of custom tubes.
The expertise of
MAXIMATOR France
Our long years of experience in the domain is what allows us to design and build complete systems tailored to the processes to convey and / or pressurize fluids under high-pressure.
Among these solutions, we have hydrogen units, supercritical fluids, laboratory research, or any other installation aimed at managing the thermal and mechanical phenomena of gases or liquids.
News
To follow our news, we invite you to visit our page.
30 April 2021
MAXIMATOR France participates as an exhibitor at the GECOM CONCOORD congress from May 19 to 24, 2019. This event brings …